SSAW Steel Pipe
SSAW Steel Pipe
Technique: SAW
Certification: API
Surface Treatment: Galvanized
Spiral seam submerged arc welded steel pipe is to strip coil as raw material, using submerged arc welding process to formed the spiral seam welded steel pipe.

Advantage:
It can use narrow billet to produce large diameter welded pipe, also can use the same width billet to produce different diameters welded pipe.

Application:
The products are widely used in water engineering, petrochemical industry, chemical industry, power industry, agricultural irrigation, urban construction.
a.) Liquid delivery: for water supply, drainage, etc;
b.) Gas delivery: for natural gas, coal gas, steam, LPG, etc;
c.) Metal structure: for piling pipe , bridges, docks, roads, building structures with pipe, etc.

Product
Contact us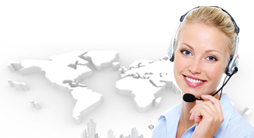 Address:industrial Zone,Yanshan County,
Cangzhou City,Hebei Province
Tel::0086-317-5129938
Fax:0086-317-6260246
Email:admin@ruihaosteel.com
www.ruihaosteel.com